Also known as Type C Bags, these Type C bags were originally made from non-conductive polypropylene fabrics interwoven with conducting threads, normally sewn in a grid pattern, that connect the bag to ground via a grounding point. The connection to ground or earth during filling and discharging is critical to the safe use of Type C FIBCs. As with any manual operation, ensuring interconnection and grounding of Type C FIBCs is subject to human error.
Used to safely transport flammable powders.
Used safely when flammable solvents or gases are present around the bag.
DO NOT USE when ground connection is not present or has become damaged.
When to use Wales Antistatic FIBCs:
Bulk Product: MIE (Minimum Ignition Energy) of Dust
FIBC Type for Different Surroundings
Non-flammable Atmosphere
Explosive Dust Atmosphere
Explosive Gas and Vapor Atmosphere
MIE > 1000 mJ
A, B, C, D
B, C, D
C, D
1000 mJ > MIE > 3 mJ
B, C, D
B, C, D
C, D
MIE < 3 mJ
C, D
C, D
C, D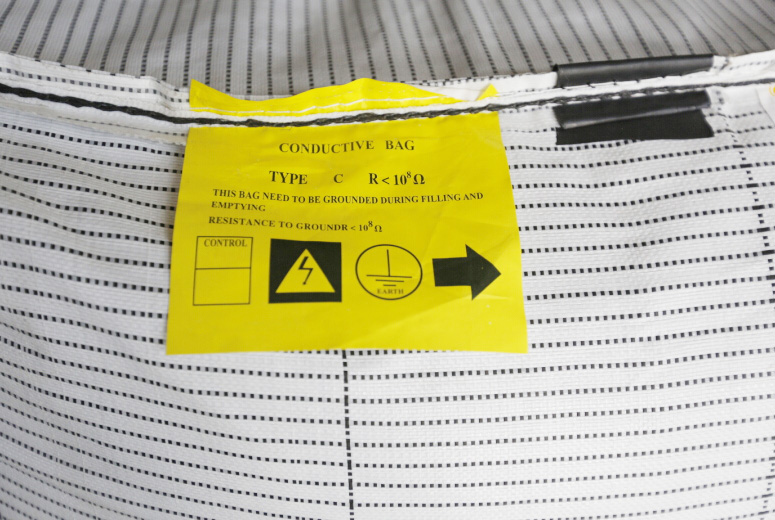 Conductive Bags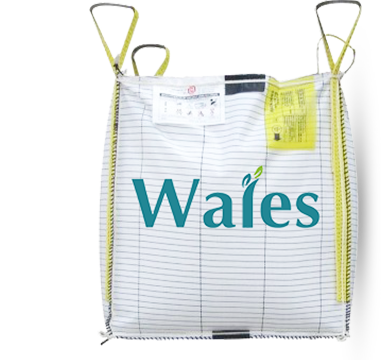 ENQUIRE NOW