Wales guarantee the FIBC's supplied for the Pharmaceutical industries have to be made with the highest standard and precision, we adhere to all the safety norms and guides laid by the pharmaceutical industry.
We manufactured under the most stringent conditions, the food grade clean room production facilities are all certified to ISO 9001, ISO 14001, ISO 22000, including HACCP, BRC and AIB. More important, attention in detail is always in our mind, that's allowing us to supply bags for many big and well-known companies throughout the world.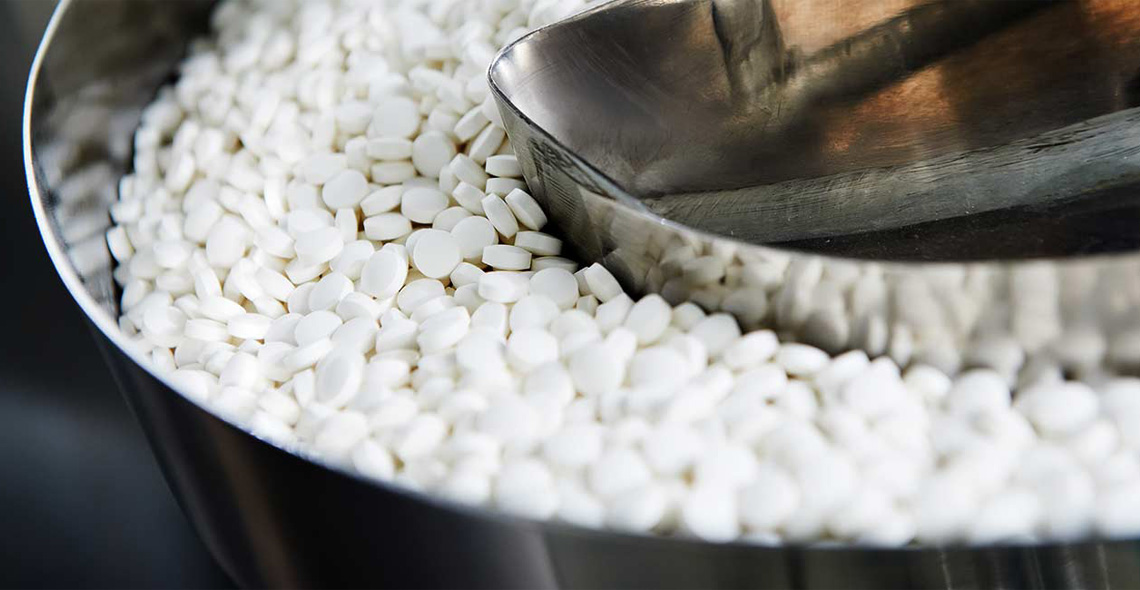 Our Advantages:
In house laboratory, UN, and electrostatic testing center.
In-house Ultrasonic, heat cutting equipment, Metal detector.
Raw materials that comply with US FDA and US pharmacopeia standards.
Experienced R& D staff to support your special industries needs.
Food grade manufacture facility to ensure the industry's highest quality FIBCs for storing pharmaceutical products such as tablets, capsules, baby food.
Skilled production staff.
Products that's tested and certified to international standards.
Worldwide sales & customer service centers to give you full support, and provide onsite technical assessments and solutions to meet your needs.
Product Ranges: