The Standard (4 Loop) FIBCs come in many sizes but generally in a U Shape or Circular shape. Its offer better storage and transportation against the traditional woven sacks. 
Wales industries have world class manufacture facilities, and we supply standard Bulk Bag's into many different sectors from construction through to the food & chemical industries. Also 4-Loop FIBCs can be designed and produced in different sizes and configurations to meet your and your customers' needs. The inner liners can be produced from polypropylene, aluminum, polyethylene, polyamide, or other special materials.
Wales specializes in 4-Loop FIBCs for high-value, high-purity applications, such as chemicals, foods, and pharmaceuticals. Our flat and circular weave designs provide maximum capacity and high tolerance against bulging, toppling and electrostatic shock. And the products have been approved from international Laboratory.
Type of Bags:
Open top and flat bottom

Duffle top and flat bottom

Filling spout and flat bottom

Open top and discharge spout

Duffle top and discharge spout

Filling spout and discharge spout

Open top and flat bottom
Duffle top and flat bottom

Filling spout and flat bottom

Open top and discharge spout

Duffle top and discharge spout

Filling spout and discharge spout

| SF | Safe Working Load | Design |
| --- | --- | --- |
| 5:1 | 500-2000kg | Single Trip |
| 6:1 | 500-1500kg | Multi Trip |
| 6:1 | 500-1500kg | UN Bags |
Standard Features:
SWL Range: 500 kg to 2000 kg.
S.F. : 5:1, 6:1
Fabric: UV stabilized woven polypropylene
Water Resistance: Lamination or polyethylene liner
4 Colour Printing.
Various Top and Bottom construction options.
UN approved Bags with a safety factor 6:1
ISO 21898 Certified bags
BRC and HACCP Food grade FIBC Bags
4 Loop FIBC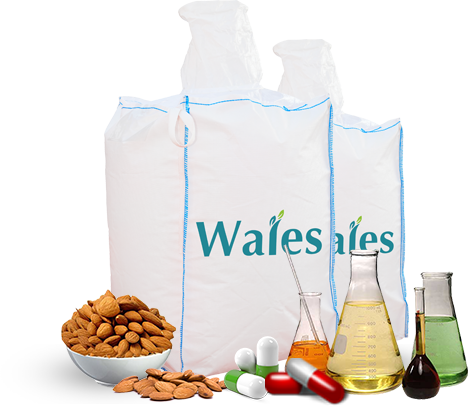 ENQUIRE NOW